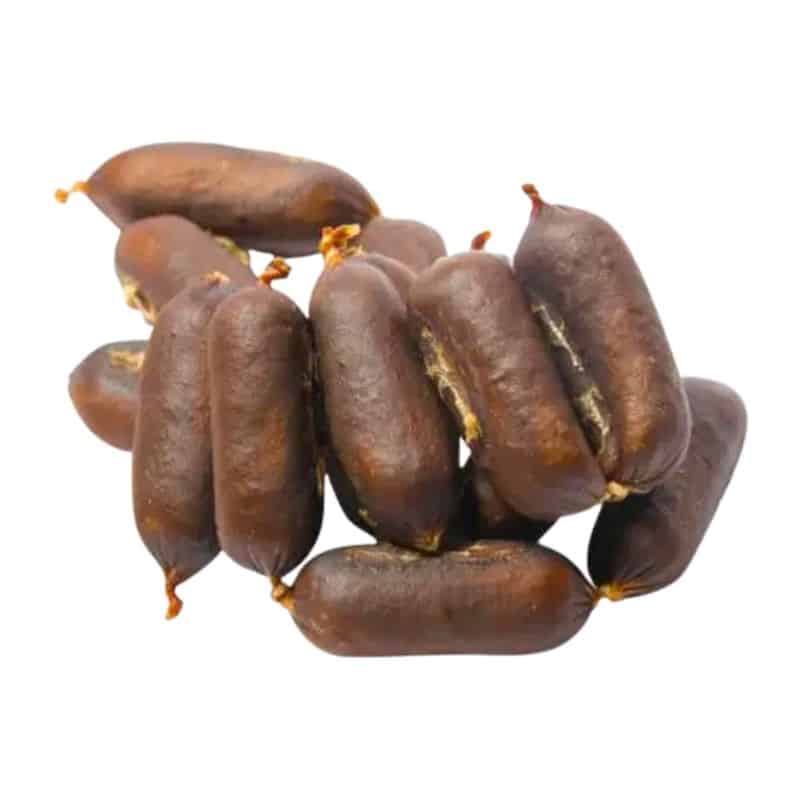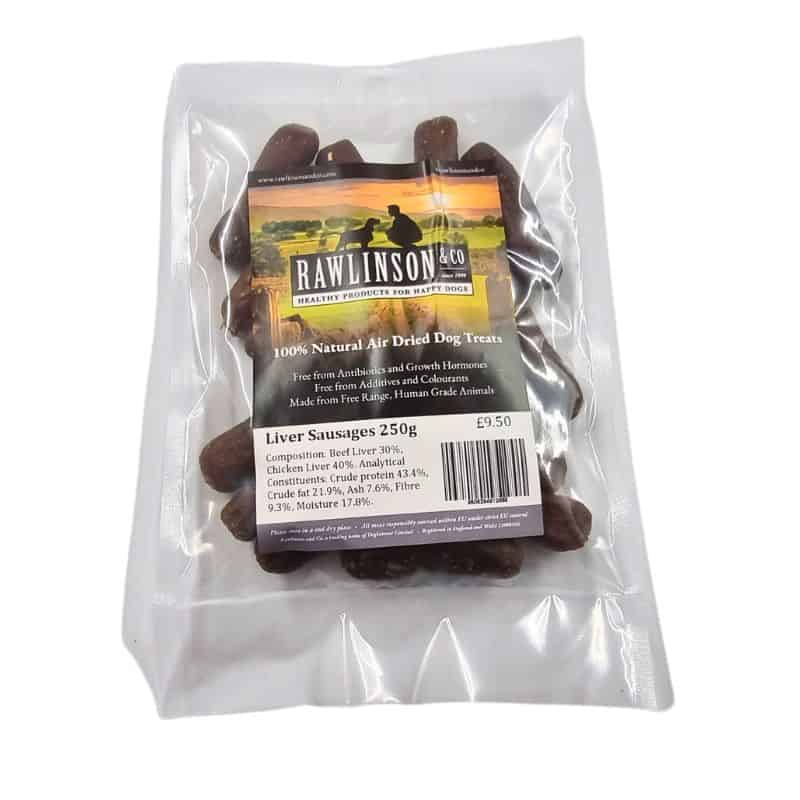 Original Air Dried Liver Sausages 250g
100% natural with no additives or preservatives, free-range and human-grade.
Giving your dogs healthy and additive quality treats. all dogs really love this is a treat for fussy eaters.
I have yet to find a dog that will not take these amazing treats even the really non-foody fussy eater will take these.
You slice these or just snap them great as a special reward. There is no bread or fillers in these they are just pure beef
I slice them and put them in a treat bag for training as well as giving them a whole one as a special occasion treat
Please ensure when feeding and treats or food that fresh clean drinking water is always available.
The crinkly appearance shows they are gently air-dried to hold in all the goodness and flavour you would expect from our carefully selected products.
Great for puppies and adult dogs
Good for teeth and gums
Delicious, healthy snack, suitable for all dogs
Completely natural, no additives
Carefully selected free-range chickens
Comes from EU regulated livestock
From free-range animals, all grown as nature intended with no growth hormones, steroids or antibiotics.
All meat used is NON-HALAL
Out of stock